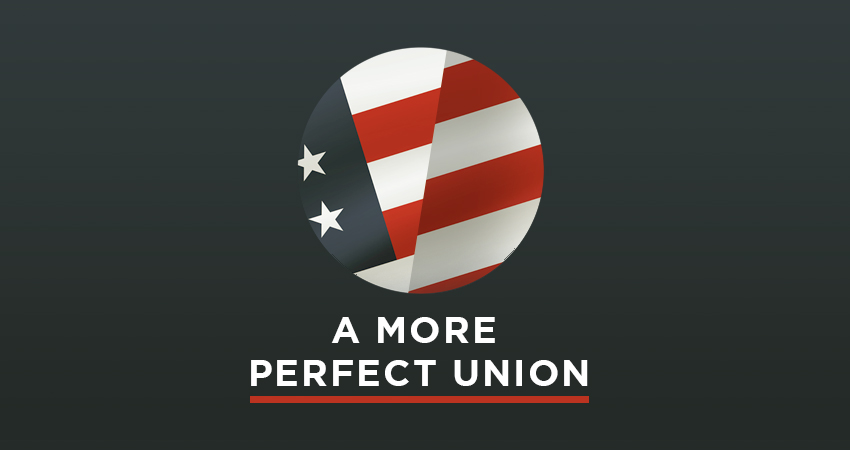 A More Perfect Union is a media project that explores the complexities of our democracy in order to help strengthen it. Through radio programs, podcasts, and oral histories, A More Perfect Union invites all of us to reflect on our shared history and the American ideals that have animated our republic since its founding. How have different communities been included or excluded from our democratic systems? How have Washington cultural communities defined "liberty" based on their unique social circumstances? What challenges have these communities faced in their quest for liberty, and how have they tried to overcome them? How can we work to build a more just, inclusive, and sustainable democracy? 
---
The Podcast Series
How well do America's ideals match up to reality?
A More Perfect Union, a podcast from the Center for Washington Cultural Traditions, poses this question to different communities in Washington State. Focusing on groups sidelined and sometimes silenced in the American story, you'll hear from Latine Americans in Wenatchee, LGBTQ+ activists from across eastern Washington, and Black Americans from around the Salish Sea.
Is American democracy and its aspirations a fantasy or a reality? Come with us to discover that the answer is much more complicated and interesting than the question.
Langston Hughes once wrote, in response to Walt Whitman, "I Too, Sing America." A More Perfect Union gives voice to Washingtonians who also sing America.
The first two series are available now highlighting the Latine community in Wenatchee and the LGBTQ+ activists in Eastern Washington. Additional series will be released in the coming weeks.
Listen on Apple Podcasts, Spotify, or your favorite podcatcher.
The podcasts are presented by the Center for Washington Cultural Traditions, Humanities Washington, and ArtsWA/The Washington State Arts Commission.
---
The Radio Series
A More Perfect Union examines American democracy's founding documents: the Constitution, the Bill of Rights, and the Declaration of Independence, through a cross-cultural lens. The project is presented by Humanities Washington, KUOW, Spokane Public Radio, and Northwest Public Broadcasting. The series aired during the summer of 2022 and is available for listening below.
Native American Ideas of Democracy
The collaboration between Humanities Washington and radio stations KUOW, SPR and NWPB is an initiative funded by the Andrew W. Mellon Foundation and Pulitzer Prizes via the Federation of State Humanities Councils. The funding is a continuation of the Democracy and the Informed Citizen initiative.  
---
The National Endowment for the Humanities provided funding through the initiative A More Perfect Union. The oral histories recorded and shared with the radio station partners above as well as Western Washington University's Fairhaven College are all part of the project commemorating the 250th anniversary of the Declaration of Independence in 2026.