Event Description
Typically held at bars and nightclubs, drag is a form of entertainment in which a performer uses clothing and makeup to impersonate a particular gender identity, usually of the opposite sex. Yet drag is so much more than nightclub entertainment—it provides community, instills self-confidence, and can even save lives.
Join drag king performer Ceasar Hart and explore the history of drag culture and why it is so important for many in the LGBTQ+ community. Discover the impact of this art form, and how it can be used not only to raise awareness and advocate for LGBTQ+ acceptance, but also as a powerful vehicle for individual self-expression.
Ceasar Hart (he/him) has been a drag king performer in the Pacific Northwest for over a decade. Alongside graduating recently from Washington State University with a bachelor's degree in communications, he has produced his own drag shows in Grays Harbor and co-hosted stages for both Seattle Pride and Seattle PrideFest.
Hart lives in Grays Harbor.
Please note that this is an in-person event. As a precaution against the continued threat of COVID-19, the host site agrees to follow all local, state, and federal safety guidelines for public gatherings.
When
June 2, 2022
7:30 pm
Host
Town Hall Seattle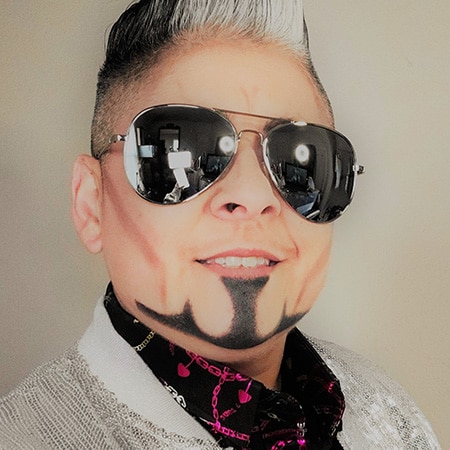 About Speakers Bureau Events
Speakers Bureau talks are free public presentations on history, politics, music, philosophy, and everything in between. Humanities Washington's Speakers Bureau roster is made up of professors, artists, activists, historians, performers, journalists, and others—all chosen not only for their expertise, but their ability to inspire discussion with people of all ages and backgrounds. All talks are free and open to the public, and each lasts about an hour. They are hosted by a wide range of organizations throughout Washington State.