Event Description
Bushido—the way of the warrior—is the code of ethics practiced by the samurai warriors of ancient Japan, a code which includes courage, integrity, benevolence, respect, honesty, honor, and loyalty.
Through her own story of using Bushido to overcome a traumatic brain injury, Lori Tsugawa Whaley shows how the code can help people find hope, resilience, and fulfillment in our rapidly changing world. She explores examples of ancient warriors like Tomoe Gozen and Saigo Takamori, as well as modern-day samurai warriors like the Japanese Americans who survived incarceration during World War II. She shows how Bushido instilled a determination and perseverance in Japanese society that remains evident to this day.
Lori Tsugawa Whaley (she/her) is a third-generation Japanese American and descendant of a samurai warrior. She is an author, speaker, life coach, and storyteller, and is passionate about sharing the code of Bushido and her Japanese heritage at universities, TEDx stages, libraries, and cultural venues across the West Coast. She earned a bachelor's degree from Portland State University.
Whaley lives near Gig Harbor.
When
September 24, 2022
2:00 pm
Where
Bellevue College


3000 Landerholm Circle SE

Bellevue

,

WA

98007

United States

Host
Bellevue College Japanese Culture Exchange Club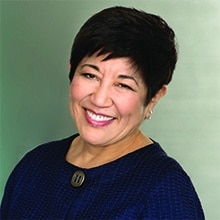 About Speakers Bureau Events
Speakers Bureau talks are free public presentations on history, politics, music, philosophy, and everything in between. Humanities Washington's Speakers Bureau roster is made up of professors, artists, activists, historians, performers, journalists, and others—all chosen not only for their expertise, but their ability to inspire discussion with people of all ages and backgrounds. All talks are free and open to the public, and each lasts about an hour. They are hosted by a wide range of organizations throughout Washington State.