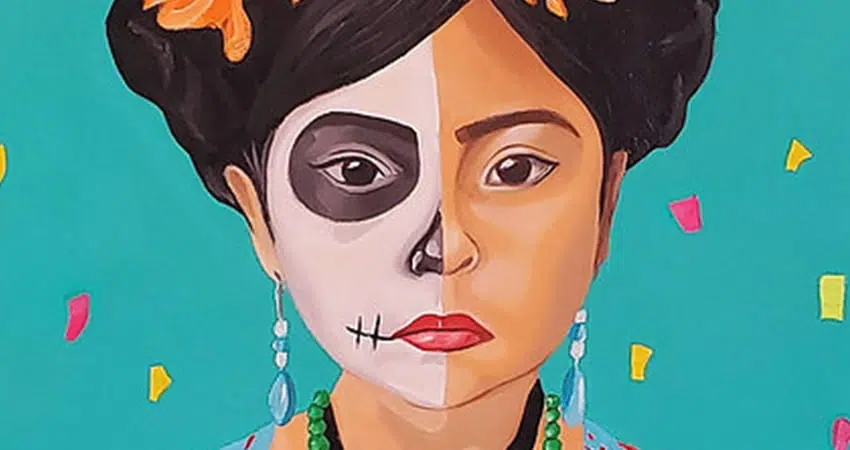 Event Description
How has art has been used to mobilize communities and disseminate messages of social justice? Is art just a commodity that is only accessible to the elite? How has the idea of "art for the people" shifted the way we look at art?
In this talk, Chicano artist Jake Prendez traces the history of social justice art, from the rise of Mexican muralism to its influence on American artwork from the civil rights era and the modern era. Explore how the means of production and new technologies made art accessible worldwide, and join Prendez as he deconstructs his own artwork to show how it relates to this greater narrative.
Jake Prendez (he/him) is a renowned Chicano artist, and the owner and co-director of the Nepantla Cultural Arts Gallery in Seattle. His work is an amalgamation of his life experiences—a representation of his Chicano background and a reflection of his time living in both Seattle and Los Angeles.
When
November 28, 2023
12:00 pm
Attend Online
Online registration for this event is closed.
Host
Central Washington University
About Speakers Bureau Events
Speakers Bureau talks are free public presentations on history, politics, music, philosophy, and everything in between. Humanities Washington's Speakers Bureau roster is made up of professors, artists, activists, historians, performers, journalists, and others—all chosen not only for their expertise, but their ability to inspire discussion with people of all ages and backgrounds. All talks are free and open to the public, and each lasts about an hour. They are hosted by a wide range of organizations throughout Washington State.