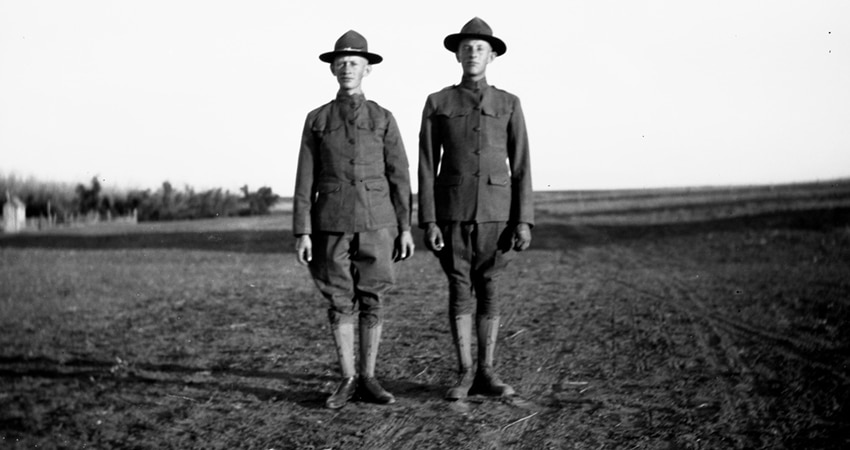 Event Description
One-hundred years ago in 1917, the US entered The Great War to fight alongside our European allies. But Washington's homefront experience began long before the country entered the war, and continued afterward. Led by historian Lorraine McConaghy, the program begins with an illustrated introduction to the war's themes before offering a "Readers' Theater:" a script that is read aloud together, allowing participants to speak the history they are discovering. The script includes excerpts from newspapers, diaries, writings, speeches, and correspondence, and is based on extensive research in primary source material focused on the war's impact on Washington—and how Washington impacted the war. The reading covers the period between the successful Prohibition referendum in 1914 through Seattle's General Strike and President Woodrow Wilson's visit to Washington in 1919. Learn about and discuss this dramatic period of immigration, wartime industrialization, women's rights, social change, radical labor, epidemic disease, and worldwide turmoil. This talk is presented by Humanities Washington and the Washington State Historical Society in commemoration of the 100th anniversary of America's involvement in World War I.
When
September 6, 2018
6:00 pm
Where
Museum of History and Industry


860 Terry Ave N

Seattle

,

WA

98109

United States

Host
Museum of History and Industry MOHAI
About Speakers Bureau Events
Speakers Bureau talks are free public presentations on history, politics, music, philosophy, and everything in between. Humanities Washington's roster of presenters are professors, artists, activists, historians, performers, journalists, and others—all chosen not only for their expertise, but their ability to inspire discussion with people of all ages and backgrounds. All talks are free and open to the public, and each lasts about an hour. They are hosted through a wide range of organizations throughout Washington State.