This speaker is available for online programs only.
---
For generations, women of a small region in Northeast India have been using Madhubani painting to tell the stories of their lives. Depicting mythological and social scenes, every painting reflects the belief systems, cultural practices, and social arrangements of a specific era in history. After centuries of being limited to its region of origin, the art form is now being discovered by the urban populace worldwide and is fast emerging as a commercial art form.
Having practiced this style of art since childhood, artist Deepti Agrawal explores the changing forms, trends, and mediums of Madhubani painting over time, while also exploring the hidden tales behind some of its most popular artworks from the early 1900s. Agrawal provides a demo and a work-along session where participants practice the Madhubani style and learn more about its rich heritage.
Deepti Agrawal (she/her) currently runs her signature art label, Deepti Designs, under which she designs and creates unique and experimental art pieces. She also provides art education and has been instrumental in the Indian art movement in Washington State. She serves on the board of the Friends of Asian Art Association and has participated as a master artist in the Center for Washington Cultural Tradition's Heritage Arts Apprenticeship Program since 2018.
Agrawal lives in Bothell.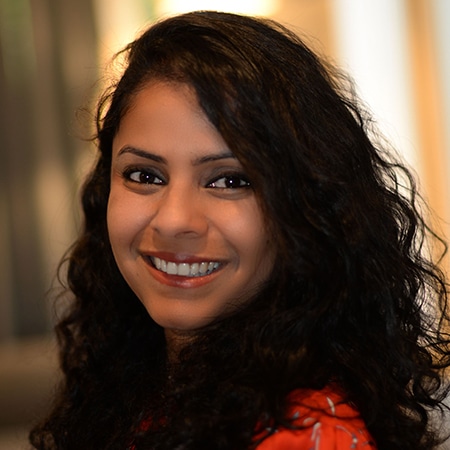 Learn More
For more information on how to book a speaker, please contact Sarah Faulkner at (206) 682-1770 x101 or by email.