What connections, what traditions could help people cope with being forcibly transported from one continent to another? The literary and artistic forms of spirituals and poetry not only tied communities together socially and artistically during slavery, but also continue to enrich the multicultural fabric of our state today through the work of contemporary African-American poets, musicians and artists. Award-winning poet, performer and distinguished scholar Gloria Burgess explores the rich, beautiful heritage of spirituals and poetry from the African-American tradition in a spirited sojourn through words and music. This interactive presentation covers the sometimes hidden meanings of specific spirituals and poems, including how the art helped people cope as they were transported from another culture.
Dr. Burgess has presented keynotes, master classes, and artistic tributes, focusing on African American, African, and other oral traditions for 30+ years. She has presented, consulted, and performed in a variety of venues, including Carnegie Hall, the Washington National Cathedral, the Kenyan Parliament, and the South African Embassy in Switzerland. Burgess holds a doctorate in Performance Studies from the University of Southern California, and has served as regular and visiting faculty at universities in Washington and California. A Poetry Fellow with Cave Canem, a prestigious collective of poets and writers of the African diaspora, sponsored by the American Academy of Poets, she has recorded a CD of original poems and music.
Burgess currently lives in Edmonds.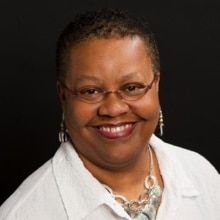 Learn More
For more information on how to book a speaker, please contact Zaki Hamid at (206) 682-1770 x102 or by email.