This speaker is available for both in-person and online programs.
---
What made a good missionary also made a good spy, or so thought American intelligence agencies in World War II. These religious men and women carried out covert operations, bombings, and assassinations—confident that their nefarious deeds would eventually help them achieve their mission by expanding the kingdom of God.
Historian Matthew Avery Sutton tells the extraordinary story of these missionaries, priests, and rabbis who played an outsized role in leading the United States to victory in World War II. This talk is an untold story of wartime spy craft and a profound account of the compromises and doubts that war forces on those who wage it.
Matthew Avery Sutton (he/him) is the Berry Family Distinguished Professor in Liberal Arts and the chair of the Department of History at Washington State University. He has authored several books, the most recent of which is Double Crossed: The Missionaries Who Spied for the United States During the Second World War (2019), off which his talk is based. He has written for the New York Times and Washington Post. In 2016, he was appointed a Guggenheim Foundation Fellow.
Sutton lives in Pullman.
This talk is presented in partnership with The Thomas S. Foley Institute for Public Policy and Public Service, which educates citizens across the state about democratic institutions and public affairs, and is based at Washington State University. For more information, visit The Foley Institute's website.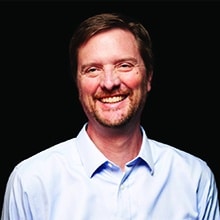 Learn More
For more information on how to book a speaker, please contact Sarah Faulkner at (206) 682-1770 x101 or by email.