This speaker is available for online programs and limited in-person programs. Contact the speaker for more details.
---
When we want to learn about the past, we turn to history books. When we want to learn how the past continues to live within us, we can turn to humor. While everyone finds different things funny, we all have experienced laughter as a signal of who belongs, and who does not. Who laughs, and who is laughed at, matters. For many Asian Americans, everyday laughter carries past laws and cultural practices aimed at excluding people of Asian descent into the present.
Using clips of comedians and cartoons, Professor Michelle Liu explores how Asian Americans have experimented with humor to change patterns of belonging that everyone living in the United States has inherited. Join Liu to better understand the ways laughter can help us connect with each other and share how humor has shaped your understanding of inclusion.
Michelle Liu (she/her) is a professor of English and the associate director of writing programs at the University of Washington. She specializes in writing and exploring ideas about identity, history, emotion, and storytelling. She has taught for nearly 20 years with the goal of helping people interconnect their hearts, minds, and experiences in their learning. She earned her PhD in American Studies from Yale University.
Liu lives in Seattle.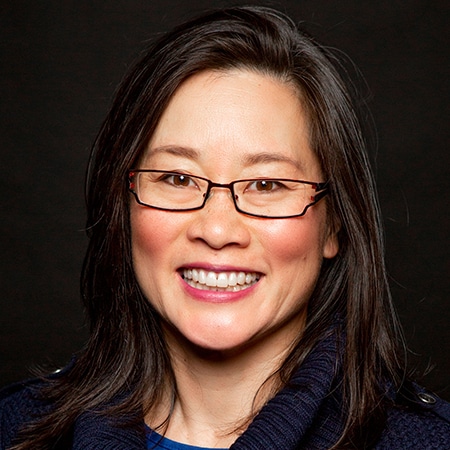 Learn More
For more information on how to book a speaker, please contact Asia Lara at (206) 682-1770 x101 or by email.